Women V Cancer Ride the Night London 2022
We're taking on Women V Cancer Ride the Night to raise vital funds for three important charities at a time when they need it most. While our amazing health services focus on COVID-19, more people than ever are left to face cancer with less support. We're each cycling 50km or 100km through London at night to help make sure that no one should have to face cancer alone.
Please support this team and the Women V Cancer charities on my challenge and make a donation. Whatever you can donate, any amount will be split evenly Breast Cancer Now, Ovarian Cancer Action and Jo's Cervical Cancer Trust and will go a very long way.
Thank you.
Thank you to our Sponsors Michael Donnachie Chris Sanders Anonymous Jr Marsland Mammoth Services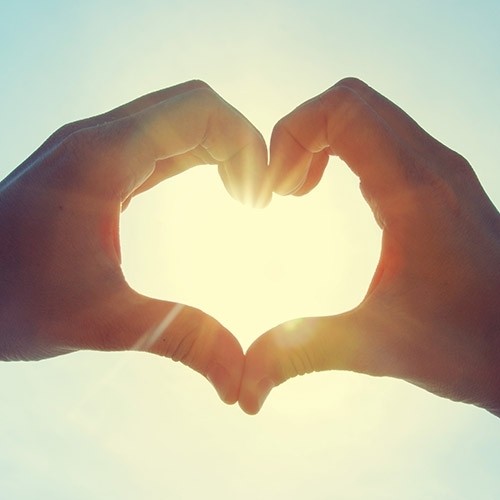 Tanya Assarat The Baders Keith Worger Philip Peel Caroline Edwards
Stephen Nicholls Jenny And Gordon Janice Marks Jo Turner Bradley Smith Karim Turner Kairen Kane Ann-marie Davies
Neil Symington Julie Platley Claire Dell Pearl Roy Yates Yvonne Redmond Stuart Roberts Ross Baker Gary & Mandy Lyn And Chris Nicholls
Eva & Abigail R. Daryl Gearing Philip Baronius Gary Wade
My Lovely Colleagues Gary Westlake David, Karen, Ellie And Joely Fake Leanne Thomas Jools Mackintosh Vicky Adams Damon Cochrane The Castiellis Lily - Fnhc Lawrence Whitelock Heidi Cornick Hider's Nick Cuthbert Liz Toms Katie Slater Kate Brazier Alison Tighe Christine Batterby Vanessa Taylor Lou James Steve Griffiths Karen Martin Wendy Woollard Frances Smalldridge Liza Brissenden Hemstock
Vanessa Swain
Be Lewendon-wicks Nigel Parke John Chapman Janice Worger Anna Lawler Sally Hayes Gail O'driscoll
My Family Gary Smith Jo Barker Liz Nolan Pras Desai Janice Worger Tracey Carys Scott Bob Mckinlay Nicola Ball Sandra Davis Naomi White Ann Keen Andreea Balogh
Jan Ashton Christine Hughes Anonymous Klaudia Axten Alberte
Gayle Clarke
Larry Cork
Kellie Bryant Sal Floyd Alan Tracey
Colin Elena Argirova Anne Roberts Ash M Carmela Gaggiano Cindy Claes Vicky Harman
Simon Fawkes
Hannah B Susan Reed Lisa Payne Amie Denning
Balal Nisar Colin Davis Lee Lloyd Emma Carroll Lorraine O'brien Jenny Jackson Jo Ryan Archbold Ket Fusco Zahab Hussain Pat And Eric Kellie Jo Smith Adam Dwyer Joan Bennett Aidrey Lauren Martin
Tracey Chandler Damon Orange Genie Katie Russell Tracey Ann Heathfield Jack Leech Anonymous
Alison Inglis Lynda Brown Kath Matthew Kelly Vicky & The Boys Anonymous Alison Hogg Jean Tannock Jayne Brown Davey's Lauren , Abigail ( Year 5) And Louis ( Now In Secondary School ) Andrew Tannock Sarah Orlandi Iolo Wyn Williams Christina Collins Sophia Liam Harris Sally Whittle Kristy (og) Claire Moriarty Will Gadsby Debbie Lloyd-smith Ali Ladyman Laura Farmer Sarah Adomah-boadi Candice Haynes Corinne Randall Marnie Defoe Tracey Thomas Janice Worger Monika Rutter Katie G Lucy Constant Steve Dresh Andrew Bartlett Sharon Chilton Jacci Smith Dean Ward Gina Lund Stephanie Smith Dan Webb Helen Mayman Ryan Edwards Ruby Bloomfield Sarah W Lisa Kent Kelly Golding Leane White Andrew Bloomfield Monica Normoyle Sandy Lucas Sonia Holford Sonia Holford
No 49 Lorraine White Elaine Adeel Khan Pete `t` The Bull Bix Buckinghamshire Railway Centre Martin Lawler Mohammad Uddin Ilona Bednarska Hannah Walsh Lauren Kempster Christine Spriggs Rob
Luke Collier Mark Julie Yau Anthony Cusack Dennise Brown Grace Stanhope Pauline & George Duguid Barry Woodward Angela Granville Eric Ansah Asare Anonymous Janice Worger
Martin Geraghty Neil Farr Julie Berry Gloria Paterson Lucy Hitchenor Natalie Majek Keith Beattie Charmain Behan Hayley James Letitia Pender Barbara Ezra Nichola Taylor
Paul Turner
Teimour Louise Cain Debbie Smith Bruce Marshall John Prince Thema Christopher Liz Oxley Eddie Pollock Daniel Scott Sophie Cruickshank
Anonymous Theresa Corcoran Tyan Locker Darris Thomas Liz Green Jenny Ryan Stritch Rebecca Richards Jenni Chapman Kelly Bank Katherine Alexander Quratulain Sial Joanne Sian And Ian Rebecca Whitworth Wendy Jarvis Jo Middleton
Nat Rose Davinder Jacqui Lovell-shippey Emma Barnes Janice Worger Kayleigh Wiltshire Ellie Dutton Veronica Thorp Vicky Adam Dove Fiz James Joanne N Adam Miller